What We Do
We provide free access to the law, and assist the community in finding the best resources to start or continue their individual legal research. Though we may aid you in locating the law, staff at the Law Library cannot provide legal advice or recommend legal services. 
The Santa Cruz County Law Library was established by county ordinance on August 3, 1896. Since 1896, the library has grown from a few shelves of books in the District Attorney's office on the lower floor of the former Cooper House, to a library containing 11,000+ volumes! Our services have expanded well past just the shelves, and are now supplemented with online legal databases, informational packets, and educational events.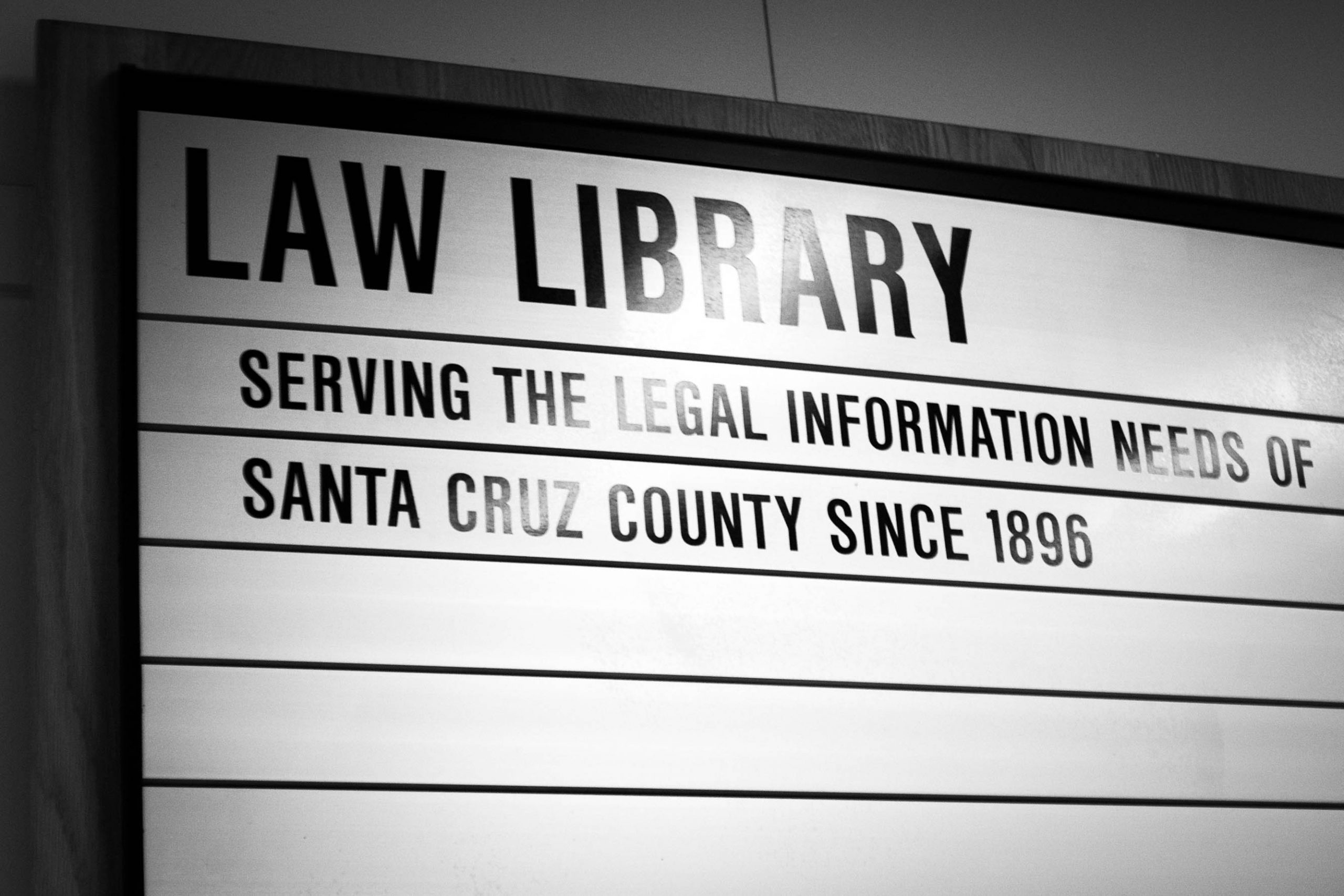 Much of the Library's funding is supported by court filing fees, as well as donations and other income from various fee-based services. We thrive off of the support of our patrons!
 Visit our "Support the Law Library" page to see how
you can help!